For employees, WhatsApp has turned into a espiar whatsapp sin in the workplace, offering them the chance to waste time while working. The worst thing is always that WhatsApp can be used to send out secret details about the company as well as intellectual property to the competition, which usually creates a financial risk for the company. Effortlessly these dangerous risks, that became an urgent need to be ableto crack whatsapp (hackear whatsapp) and monitor the activity from the devices regarding family members and also employees.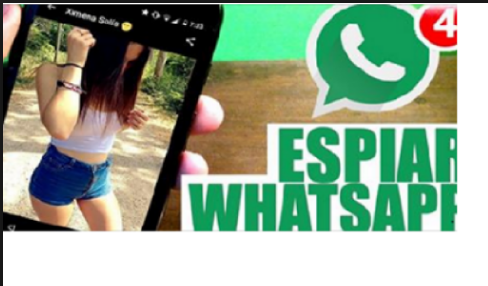 We've on this website the most used phone tracking software available on the market, which will fix all your issues with WhatsApp monitoring for a long time. This website has a built-in tracking that may be secretly used to view the focus on device in order to spy whatsapp (espiar whatsapp) and make use of the emails, the video and audio files changed with the services and the telephone calls made by the actual voice phone function of Whatsapp.
With this tracking internet site, you have access to every one of the files and also messages exchanged through the program, with a in depth summary of the particular date and time associated with sending or receiving communications, in addition, it enables you to see all of the images and also video files routed and acquired by WhatsApp.
The software on this website to hack whatsapp (hackear whatsapp) remains entirely invisible for the user with the device, and there isn't any difference when the user is technologically advanced because it continues to be completely undetectable even for one of the most experienced consumer.
With the traveler tool, WhatsApp has an integrated phone and information tracking characteristic that data all inward bound and confident calls as well as allows you to observe all communications sent and received with all the monitoring web site. Thanks to this website, you can designate and survey the location of the followed device precisely.
You can access the positioning in real time and also the data accumulated from the area history of these devices. This is a great website that satisfies your entire WhatsApp tracking needs if you want to see the mobile phones of your employees, children or companions. To track WhatsApp activity on a device, you must enter the phone number of the device regardless of whether it is Android os or iPhone and that's it! Now you have accessibility to the tracking information on your consumer screen.